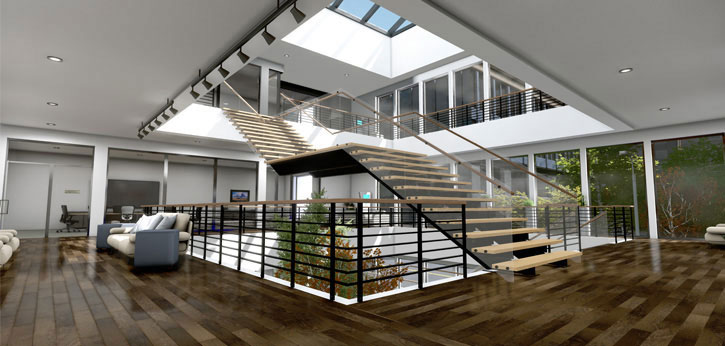 ---
Chameleon Power to showcase at TISE 2019
Novi, MI | January 09, 2019
Chameleon Power will be exhibiting its visualization technologies at Booth #6573 of The International Surface Event in Las Vegas. On display at Chameleon's booth will be photographic 2D, 3D, Virtual Reality (VR) and Augmented Reality (AR) tools. In addition, multiple flooring manufacturers will be displaying new products using Chameleon's virtual reality (VR) technology in their booths.
According to the company, Chameleon's visualization technology allows a website or desktop user to select a home photo, or load their own photo, and flooring and surfacing materials, see the final outcome and save their finished project, all at your website. And they can do it from their mobile devices too.
"Our cutting-edge technology has assisted flooring customers for two decades," said Dan Dempsey, president of Chameleon Power. "And we're excited to partner with industry leading flooring manufacturers to promote next generation products through our unique digital solutions."
---
About Chameleon Power
Chameleon Power is the leader in photorealistic visualization in 2D, 3D, Virtual Reality and Augmented Reality. Chameleon Power applications help businesses speed sales conversions by enabling their customers to configure, see and experience choices in a life-like digital environment. Chameleon Power's visualization engine employs proprietary color and appearance technology, and incorporates a robust content management system to facilitate seamless image and product data utilization across all mobile and web platforms.

Chameleon Power visualizers are used by category-leading companies in building, remodeling, construction and home décor, and are being adopted in all industries where visualization is critical to the purchase decision. For more information visit chameleonpower.com or follow us @chameleon_power on Twitter and on LinkedIn.